Your IT Solution
T&B Technologies LLC is dedicated to solving the technology needs of business and nonprofits. Located in Bonney Lake Washington, we provide the full complement of website design, online marketing and custom client applications. Our services include:
Custom website design, hosting and maintenance
Online marketing
Custom client and cloud based applications
Website development tools and domain names
Our Philosophy
We believe in providing great products and services at a great price with no hidden fees.
Our goal is to allow your organization to utilize technology to it's fullest in advertising workflow management and communication.
One Call for all of your IT needs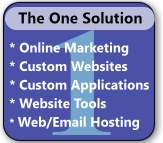 We are capable of providing all of your technology needs. There is no need to make multiple calls or work with multiple entities in setting up a website, hosting your website, maintaining your website or creating productivity enhancing applications. With T&B Technologies there is just one call and one solution for all of your business' technology needs.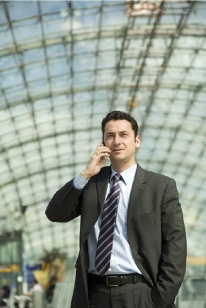 How Our Custom Services Operate
At T&B Technologies there are not hidden fees in fact with our custom design services you pay nothing until the service or product is delivered and you are satisfied.
We work with you to define your needs then provide a written proposal that includes the final cost. Once the project is completed to your satisfaction you pay.
We provide multiple pricing options, everything from fixed rate to performance based pricing, where you pay nothing until customers call.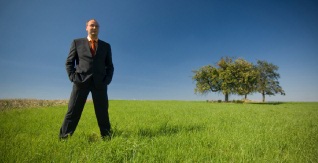 Large Projects
For ongoing or larger project we break the project into mile stones and provide a proposal for each milestone with costing again you do not pay until the work for the milestone is completed to your satisfaction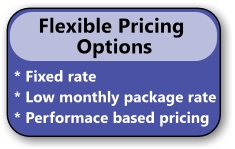 Do It Your Self Websites
In addition to custom design services we provide state of the art website building tools through www.tandbweb.com for those who want to build their own website. We also provide all the the other products you will need to get your business online:

Website building tools
Ecommerce site tools
Web Hosting
Email accounts
Online file folders
Online Services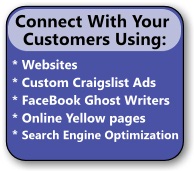 We provide a full range of online services from online marketing to website design hosting and updates. Our online services are designed to help customers find you and get them to contact you. We have both fixed rate pricing and lead based pricing. At T&B Technologies we work with you on developing and executing on a marketing plan that will get your phone to ring.
Online Marketing
---
We provide a host of online marketing services ranging from Craigslist ad templates that allow your ads to stand out from the competition to Facebook ghost writing and search engine optimization. These services drive customer leads and traffic to your website.
Website Design and Update Packages
---
We provide a full range of website services from initial design to hosting and maintenance. We can provide custom design services at a set price or you can select from one of our packages that include design hosting and ongoing updates/maintenance for a nominal monthly fee. We also have packages to update and maintain existing web sites. All website are built to be accessible to how your customers find information and we test each site on the major browsers and smart phones.
Standard
Perfect as an initial web site for a small business or nonprofit organization. Allows for website lookup from Google searches or links from online yellow page ads.
$100/month with a two year commitment
Up to five pages custom designed to your particular needs
Domain name registration
Complementary hosting
Thirty minutes worth of free updates/month
Maintenance to assure the site continues to work as browsers are upgraded
Search optimization
Deluxe
A slightly more complex website for business or non profits that need to be able to gather information online from their customers. The information is collected by the website then sent to your email account for processing.
$160/month with a two year commitment
Up to eight pages custom designed to your particular needs
On line forms (customers enter information online and it is sent to your email)
Domain name registration
Complementary hosting
Thirty minutes worth of free updates/month
Maintenance to assure the site continues to work as browsers are upgraded
Search optimization
Custom Packages
---
If you have particular needs we can provide a unique package that has no upfront fee, just a nominal monthly fee with a two year commitment. Some of the services we provide are:
Ecommerce sites
Sites that integrate with your existing data entry applications
Web applications – these are web sites that take the functionality of your existing applications and move it online this is particularly useful if you have multiple offices or frequently work remotely
Custom Client and Cloud Based Applications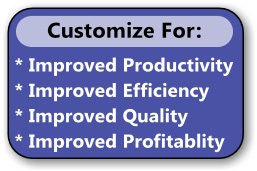 Customized applications allow you to automate the data flow in your organization, it gets the applications you use to talk to each other so you no longer need to take data from one application and import it into another. This can mean the data you get from a customer's online inquiry is automatically entered into the applications you use to run your business. Or the data collected from the field on a smart phone or other device is automatically entered into the office applications you use. In addition to improved workflow our cloud based applications also allow you to get secure access to your data from any devise at any time.
Services Provided
---
Custom Client Applications
We modify the current applications you or create new application to meet your specific needs. For example; Data in your database is combined with data you have in spreadsheets to send email to customers
Cloud Based Applications
We hook the applications you use internet based storage. Having the data stored in the cloud (internet) gives you secure access to that data from any device at any time. For example: Data entered in your website by a customer is automatically used by your applications to generate invoices, inventory requests and shipping labels and can be viewed by you at work, on the go from your smart phone or at home.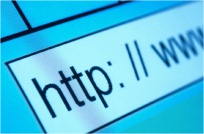 Cross Device Automation
We create connections between the different devices you use. For example: Data from your smart phone is integrated with your accounting application for use in your invoicing.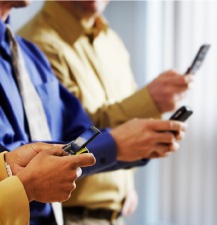 Custom Databases
We can help you with an existing database or create a new databases customized to collect and report information you need. Databases provide one location to store all of your business's information in a way that allows you to access the information from all of your applications and get up to minute data on the state of your business, clients or inventory. We have over 20 years of experience creating database solutions for a range of clients, from small locally owned businesses to large international corporations.
Automation Costs
---
Since the work involved is more complex you can expect a simple automation solution to cost $1000. So you want to look at automating tasks that are repetitive and accrue frequently. In such cases the savings can be in the tens of thousands of dollars over the course of a year.
Website Building Tools and Hosting Solutions
TandBWeb.com is our portal to website building tools and other do it yourself internet solutions. Perfect for groups and organizations that want to build their own website. We provide website building tools, email accounts, domain name registration and website hosting accounts that work with all major brands of website creation software. Our prices are competitive with the major hosting providers and we provide free hands on training in the Puyallup Washington area something no other provider does. So come join us at www.TandBWeb.com

Services Provided
---
Website Creation Tools
Free hands-on assistance and training
in the Puyallup area
Website Builders
Ecommerce Websites
Webhosting Plans
Blogcast sites
Wordpress Blog Webhosting
Other Online Tools
Best rates in the industry, with the best privacy.
Unlike free services we do not view your data
Email
Domain Name Registration
Dedicated Servers
Security Certificates
Virtual Servers
Online file folders